Sand casting is the most commonly used casting process because of the cost effectiveness of the process and the availability of raw materials. Sand casting is a process where the molten metal is poured into a mould made of sand. It is best suited to low-volume or complex non-ferrous castings or large ferrous castings.
WELD2CAST Engineering is able to produce complex sand-casting moulds by hand using Greensand for smaller quantities and Resin or Petrol-Bonded Techniques using a semi-automated or automatic Horizontal Moulding Machine (DISAMATIC) process for larger quantities.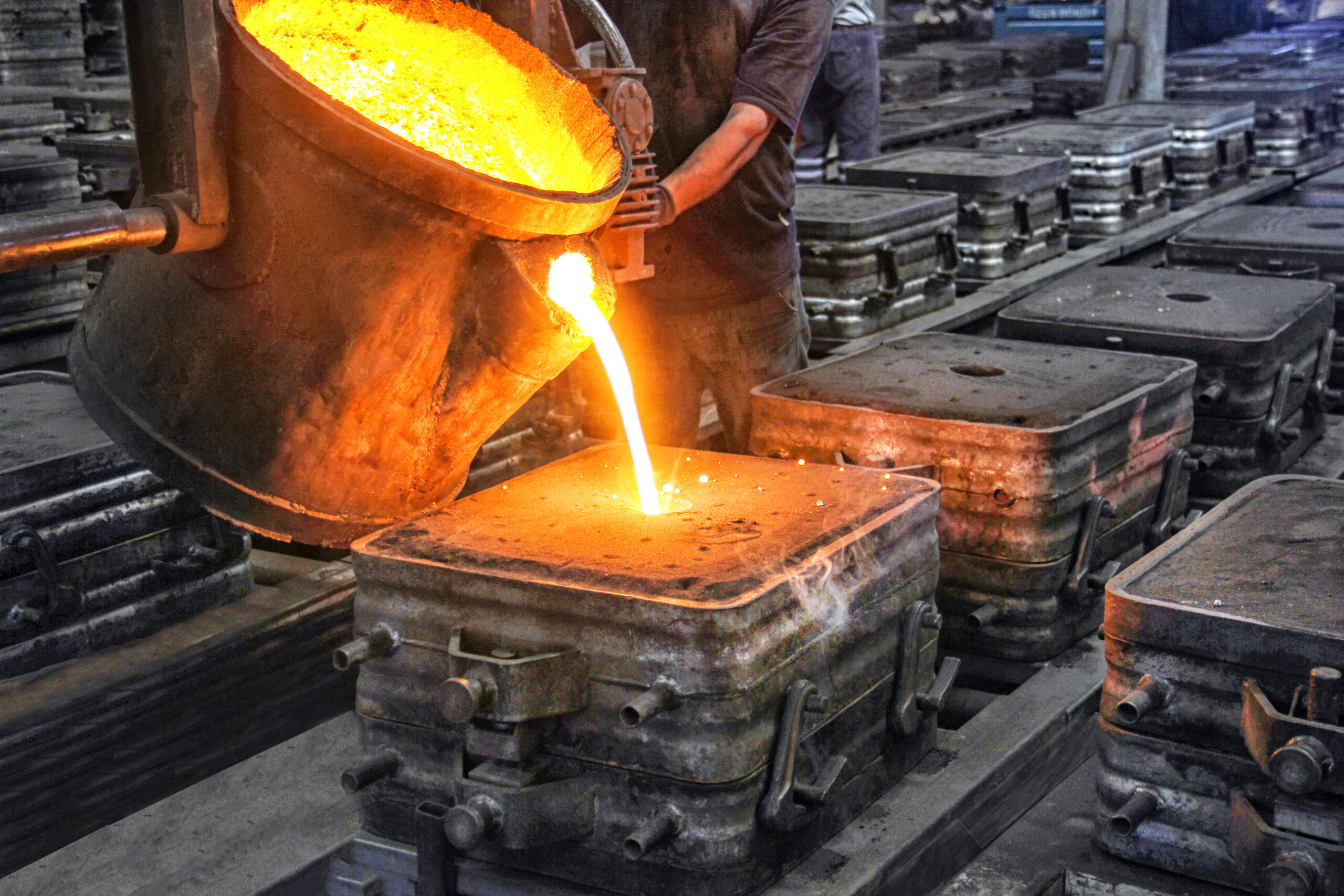 WELD2CAST's Sand Casting Benefits Include: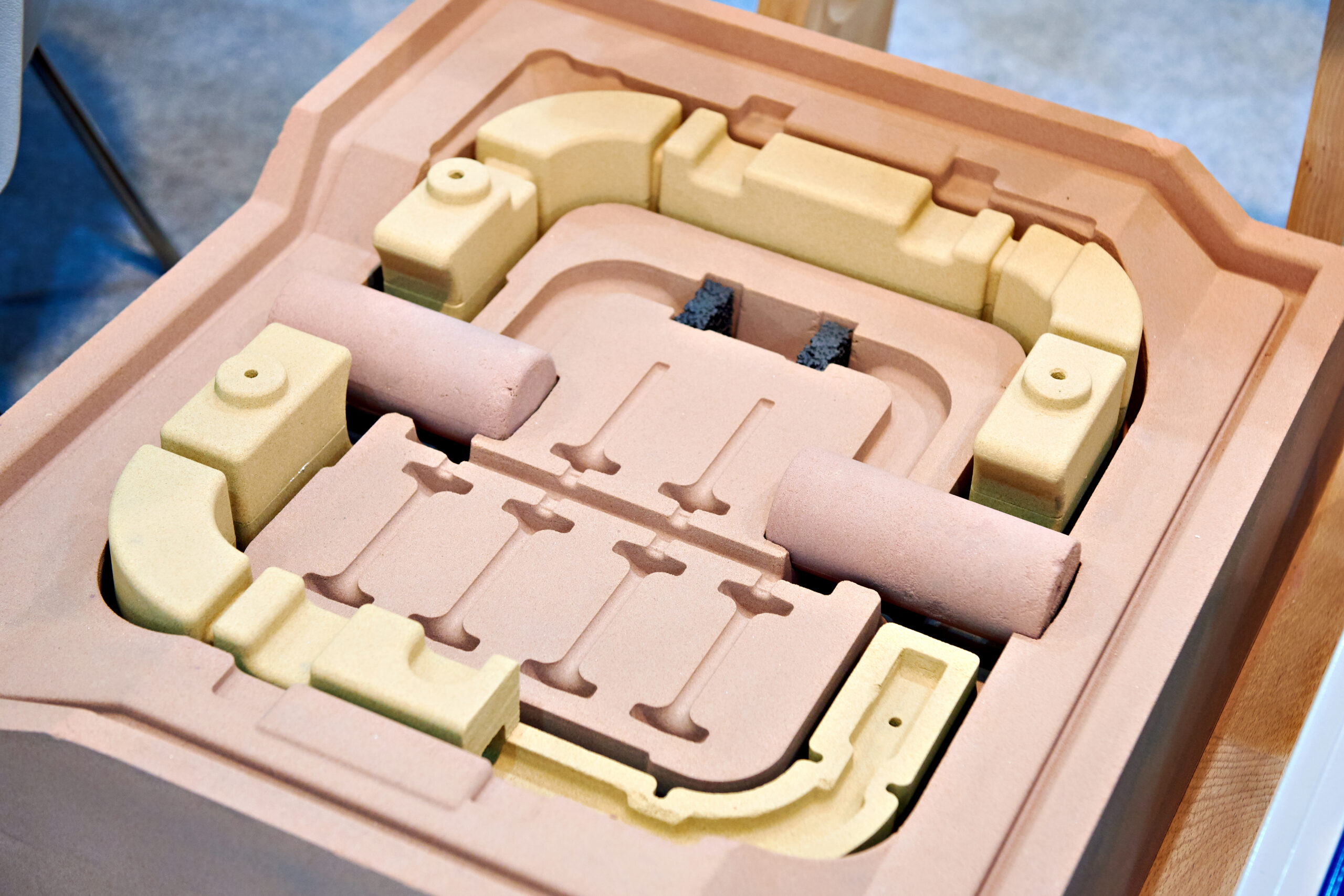 Low tooling costs and fast set-up compared to other castings techniques.
Complex and intricate castings can be achieved with multiple internal cores.
Up to 75% of the sand used in the process is possible to reclaimed.
High production efficiency (average of 200-300 units per hour).
More flexible castings methods depending on quantities.
Practically possible to cast any material, including those with a high melting point.
WELD2CAST Offers Various Sand-Casting Processes
WELD2CAST Engineering offers various sand-casting processes:
Hand Moulding
Ideal option for very large sized parts
Suitable for castings between 1 kg – Many ton
Any annual quantity production runs, suitable for low volumes series
Semi-automatic Moulding Machines
Suitable for size castings ranging from 2 kg to 150 kg
Minimum of 1,000 units per year
Very cost efficient per kg most significantly in the 20 – 60 kg item range
Automatic Horizontal Moulding Machine
Suitable for castings between 1 kg – 80 kg
Good surface finish and tight tolerances ISO 8062 / CT8
Stable dimensions & mechanical properties because everything is runed in an automatic process. Ex. DISAMATIC automatic production.